In 1948, the Soviet Union was invited to the Olympics, but they chose not to send any athletes. That same year, the Soviet Union attempted to join the FIG, and it was quite the fiasco.
In this post, we'll take a look at a news report from the 1948 FIG Congress. In addition, we'll look at a Swiss report on the Soviet appearance at the 1948 Sokol Fest, as well as what was being written about gymnastics in the Soviet press at the time.
Let's jump in…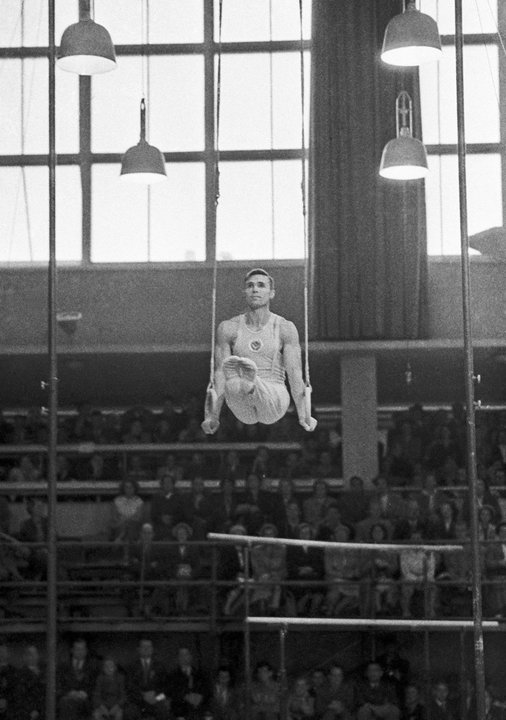 Note: The Soviet Union had participated in international gymnastics competitions before their attempt to join the FIG in 1948, but those competitions were not FIG events. For example, they participated in the 1937 Workers' Summer Olympiad in Antwerp, where the Soviet teams finished first.