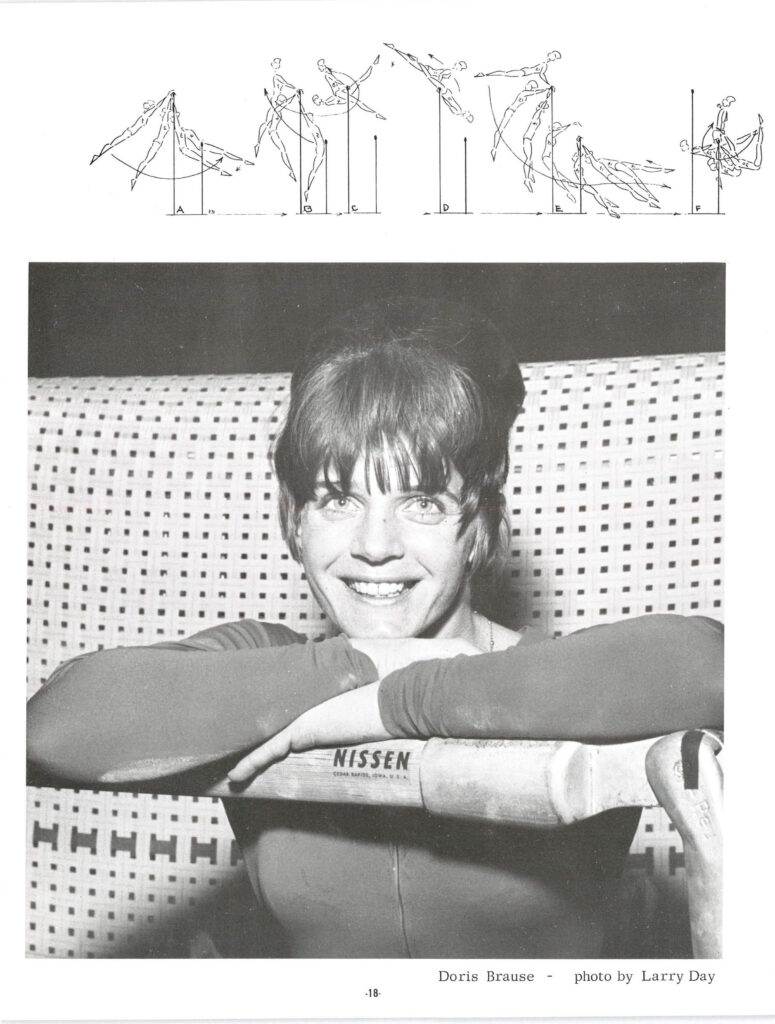 Recap: Doris Brause's uneven bars routine created quite the sensation at the 1966 World Championships. When she received a 9.766 on bars, the crowd stopped the meet for over an hour, hoping to coerce the judges into raising her score.
The judges didn't budge.
But uneven bars would never be the same again.