If you're reading this website, you probably have an affinity for compulsory routines. Heck, if you're like me, you might even want to learn these old routines.
Well, I have good news for you: I have the official text, stick figures, and deductions for the men's compulsories at the 1966 World Championships in Dortmund.
And there's an added bonus: You can find an excerpt from the technical regulations in the PDF below. (They are in French and German.)
An interesting tidbit: Both the men's and women's compulsories had similar vaults with sideways landings. That had to feel great on the knees. (You can find the women's compulsories here.)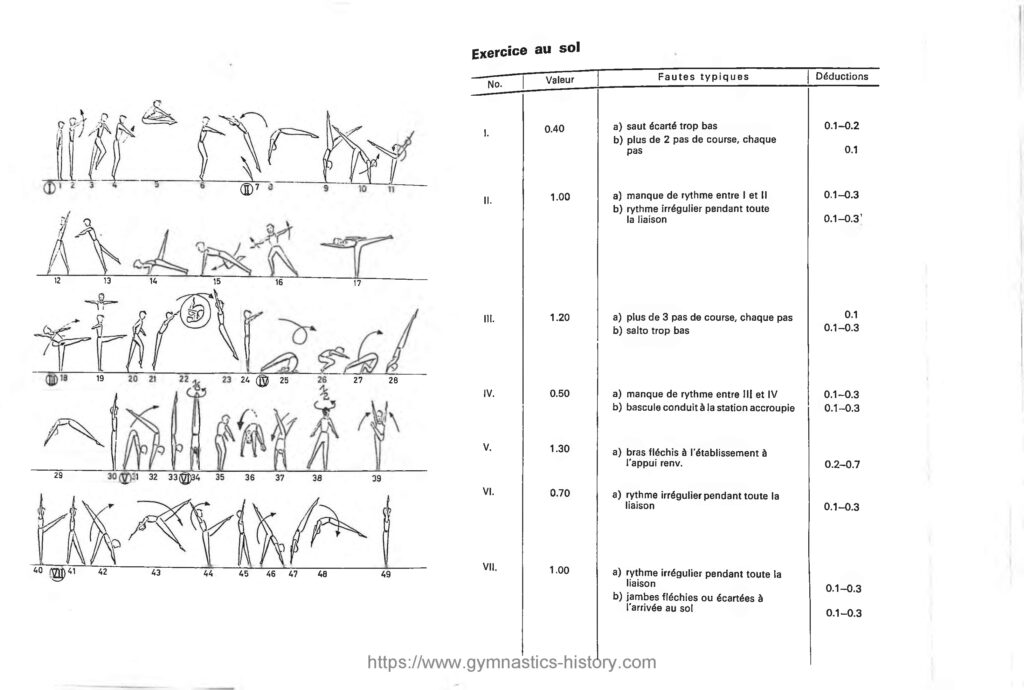 Thanks to Kathi-Sue Rupp for scanning this document and sharing it.
---
More on 1966