In Voronin's 1976 autobiography titled Number One (Первый номер), he reflects on his final Olympic Games. By his standards, he struggled during the Soviet competitions prior to the Olympics, and while in Munich, he injured his ankle. Arthur Gander refused to let him pull out of the all-around final, so he competed after receiving an injection that made him black out. (Note: Korbut also got an injection before the all-around final that caused her legs to go numb.) 
In the end, the Soviet men's team won two golds, three silvers, and one bronze. They had made progress in the two years between the Ljubljana World Championships and the Munich Olympics. But in the end, Voronin recognized that they were unable to put together a team that could match Japan's team.
Here's what else he said about Munich…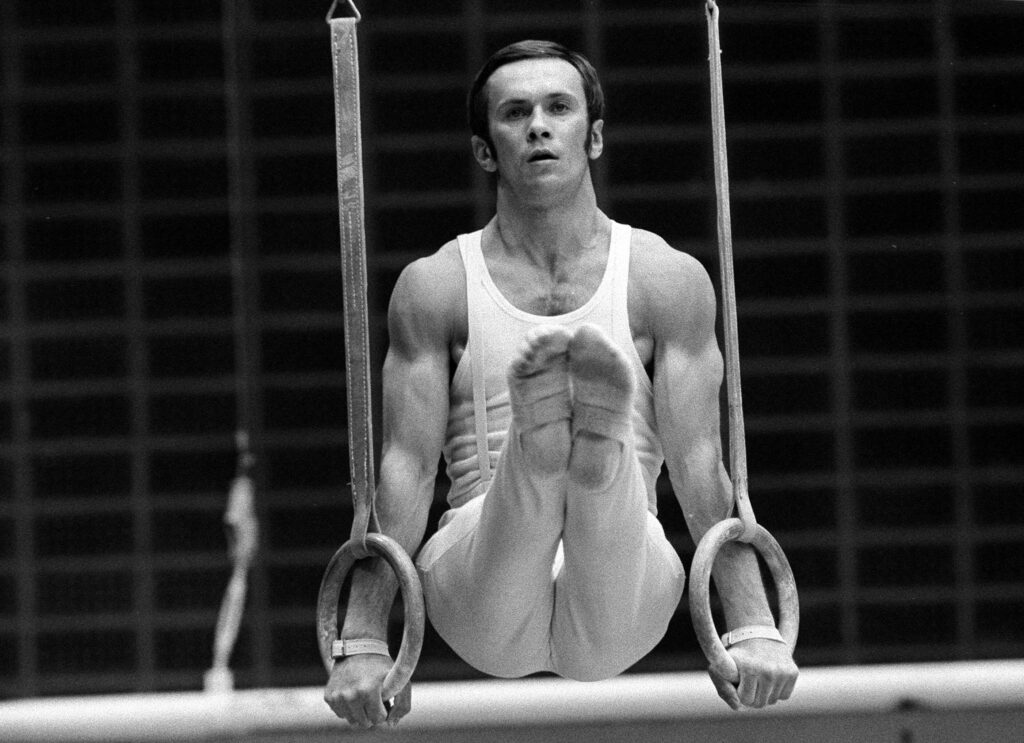 Note: Chapters of Voronin's book were translated into Estonian for the newspaper Spordileht, and I have translated the text from Estonian into English. The following excerpts come from the February 8, 1978, February 10, 1978, and February 13, 1978 issues of Spordileht.