In 1973, newspapers around the globe printed some version of this headline: "Olga 'May Say Goodbye Forever.'"
The articles typically went on to explain that Olga Korbut, the fan favorite of the Munich Games, might end her gymnastics career because the FIG had decided that her skills were too dangerous.
Not surprisingly, the newspapers got some of the details wrong. One Japanese newspaper wrote, "The 89-pound Olympic gold medalist has been banned from performing a breathtaking double backward somersault on the balance beam" (The Daily Yomiuri, July 18, 1973).
To be clear, the FIG did not ban a double back on the beam, nor did Korbut perform a double back on the beam. But in early 1973, the Women's Technical Committee (WTC) was set to ban two skills that Korbut popularized: the standing back tuck on beam, as well as dismounting the bars by pushing off with one's feet.
Then, over the course of the year, the members of the WTC slowly walked back their decision.
So, here's a brief history of the Women's Technical Committee's decisions in 1973, as well as a translation of Korbut's interview that sent shockwaves around the globe.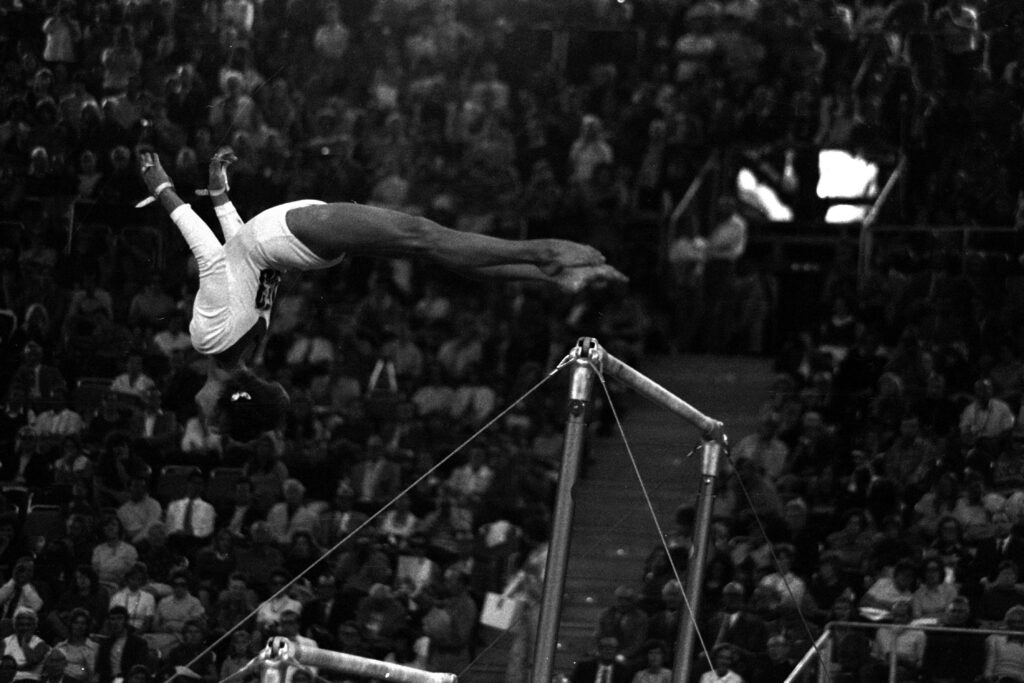 Reminder: Korbut was not the only gymnast to do a standing back tuck on beam at the 1972 Olympics. Nancy Thies (USA) also did one in Munich. Nor was she the only gymnast to dismount the uneven bars using her feet. Her teammate Bogdanova was doing a double-twisting version of Korbut's dismount. Korbut was the most famous gymnast to perform those skills and thus became a lightning rod for the issue.
Note: The articles below will mention Korbut's coach. Korbut has alleged that Knysh sexually assaulted her. Knysh has denied the allegations.