The USSR Championships were early in the 1972 competitive season, and as one would expect, Soviet gymnasts were not in top form. Tourischeva and Lazakovich had problems with their compulsory beam routines. Olga Korbut's problems on bars continued; she hit her feet on a glide swing during the compulsory bar routine.
Nevertheless, despite the problems, Polina Astakhova, who would be on the floor with the Soviet gymnasts in Munich, had "a quite positive general impression."
Below, you can find the results, as well as Sovetsky Sport's coverage of the women's competition at the 1972 USSR Championships.
An interesting tidbit: Tourischeva performed two different floor routines during the USSR Championships. One routine was to "Glory" by Glinka. The other was to a song from the 1944 German movie The Woman of My Dreams. She would use the latter in Munich.
Another tidbit: Elvira Saadi was called "The Panther" by the French, and her arm choreography was her signature as was her ability to feel the "subtleties of the tragic jester's soul" while performing to Rachmaninoff's "Polichinelle."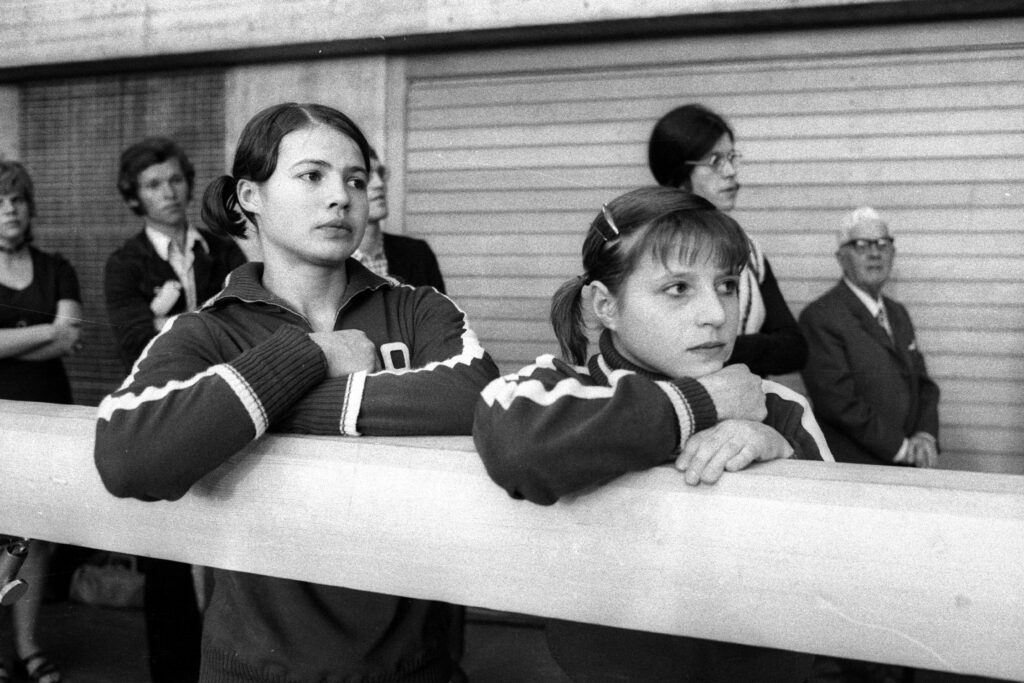 Note: You can read a preview of the competition here.